In contrast with robots that are completely mechanized, including the brain humans whose bodies are combined with machinery with portions of their brain and major organs left intact are called "halves" (half machienes). As the workings of their bodies are supplemented with machinery, they possess a far longer lifespan than normal flesh and blood humans. However they are more or less half machines.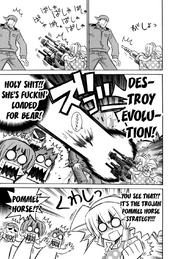 Ad blocker interference detected!
Wikia is a free-to-use site that makes money from advertising. We have a modified experience for viewers using ad blockers

Wikia is not accessible if you've made further modifications. Remove the custom ad blocker rule(s) and the page will load as expected.